Important Information for Parents
INTERNET SAFETY TALK FOR ALL PARENTS - Wednesday 27 March @7pm. Representatives from O2 and NSPCC plan to be there to tell us about what we need to do to try to keep our children safe when they are online. We hope to see many parents join us for what should be a worthwhile and informative session.
PLEASE NOTE THAT WE ARE AIMING TO BE A 'NUT FREE' SCHOOL. Please do not send into school any nuts including peanuts, peanut butter or foods containing nuts or peanuts. Thank you for your support.
Snack Money - MARCH £5.40 (Cheques payable to E.A Southern Region, to be paid on the first Monday of each month)
DINNER MENU - Our dinner menu can be found under - 'Parents section'. All dinners must be paid on the Monday for the week or for the month ahead. The correct cash or a cheque is preferable(payable to E.A. Southern Region) School dinners are now £2.60 per day/£13 a week.
Early Bird Club available daily from 8:15am, 50p per day.
Latest Gallery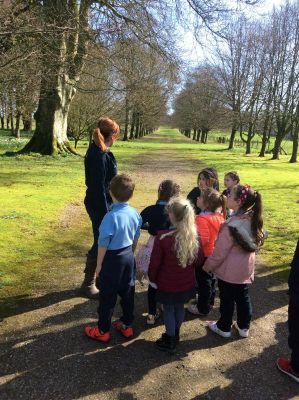 1st Place 96%
Proud winners of the Easter Games! Well done!
The Winning Design! Well Done Adam and Sonny!
Well Done Thomas and Alex! Another impressive design.
Upcoming Events...
Friday, 19th April 2019
School closed
Monday, 22nd April 2019
School closed
Tuesday, 23rd April 2019
School closed
Wednesday, 24th April 2019
School closed
Thursday, 25th April 2019
School closed
Friday, 26th April 2019
School closed
Monday, 29th April 2019
NO CYCLING CLUB TODAY (3-4pm cancelled)
P6 Maths Club (3-4pm)
P4-7 Football Skills Club (3-4pm £3 a session)
Tuesday, 30th April 2019
Guitar lesson today (Remember your guitars)
P6 Football Club (2-3 pm)
P5-7 Art Club (3-4pm)
Wednesday, 1st May 2019
P4-7 Tennis Club (3-4pm)
P4-7 Razzamataz Dance Club (3-4pm)
Thursday, 2nd May 2019
Woodwind lessons today- remember to bring your instruments!
P6 Literacy Club (3-4pm)
P4-7 Football/ Multi-sports Club (3-4pm)
Woods Primary School,
38 Oaklea Rd, Magherafelt
BT45 6HX
Telephone: 028 7941 8415